AI SMART POLICING - TRACING CAR WITH AUTOMATIC NUMBER PLATE RECOGNITION
Tracing a Car with ANPR
Police use ANPR (Automatic Number Plate Recognition) technology with specialized cameras for capturing vehicle license plates. Algorithms process images, converting plates to text, and real-time databases flag matches with suspect vehicles, alerting law enforcement instantly. It aids location tracking for investigations and integrates with databases for inter-agency collaboration, strengthening crime prevention efforts. ANPR serves as a deterrent against criminal use of suspicious vehicles, ensuring public safety through effective tracking and identification.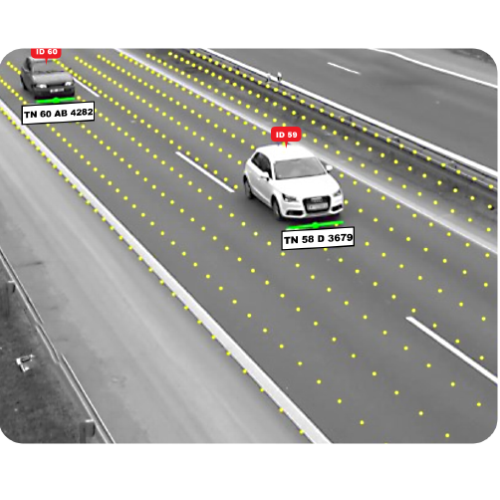 Terms & Conditions
 The client is responsible for providing the Bolero/Jeep vehicle
 All costs related to PTZ camera mounting/engineering works are to be borne by the client
 The Kit and PTZ Camera's power supply must be drawn from the Bolero/Jeep battery, including any necessary wiring, which is the client's responsibility.
 It is important not to park a stationary vehicle within the video coverage area; continuous traffic flow is preferred.
 Not recommended for use in areas with mixed traffic, such as road crossings, traffic signals, or leakage roads.
 If a customer requests usage on road crossings, service roads, leakage roads, etc., a separate product should be explored.