AI SMART POLICING - Mobile Vehicle Surveillance System (MVSS)
Mobile Vehicle Surveillance System:
Al Based Mobile Vehicle Surveillance System (MVSS) conducts diverse surveillance tasks like ANPR-based Vehicle Tracking, Helmet Detection, and Intrusion Detection on specialized vehicles for operational departments and intelligence services. It serves as a vigilant road observer for enhanced surveillance and protection.
This vehicle-mounted system employs a PTZ camera controlled by a laptop or tablet, enabling operators to adjust the camera's position for targeted surveillance. The user-friendly interface facilitates focus on areas of interest, such as license plates, facilitating effective surveillance and information capture.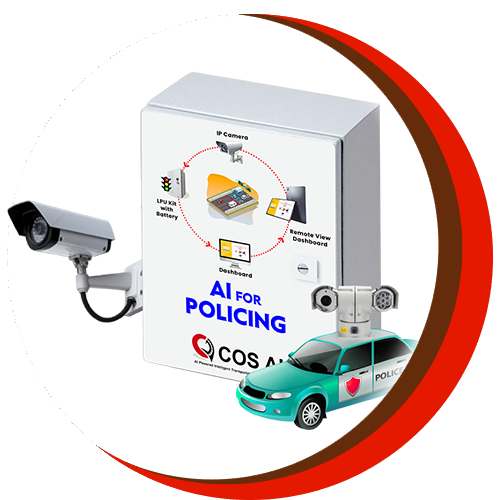 Application:
Crime Prevention and Investigation
Patrol and Response Enhancement
Event Security
Traffic Monitoring
Surveillance in Remote Areas
Witness and Evidence Gathering
Undercover Operations
Search and Rescue Operations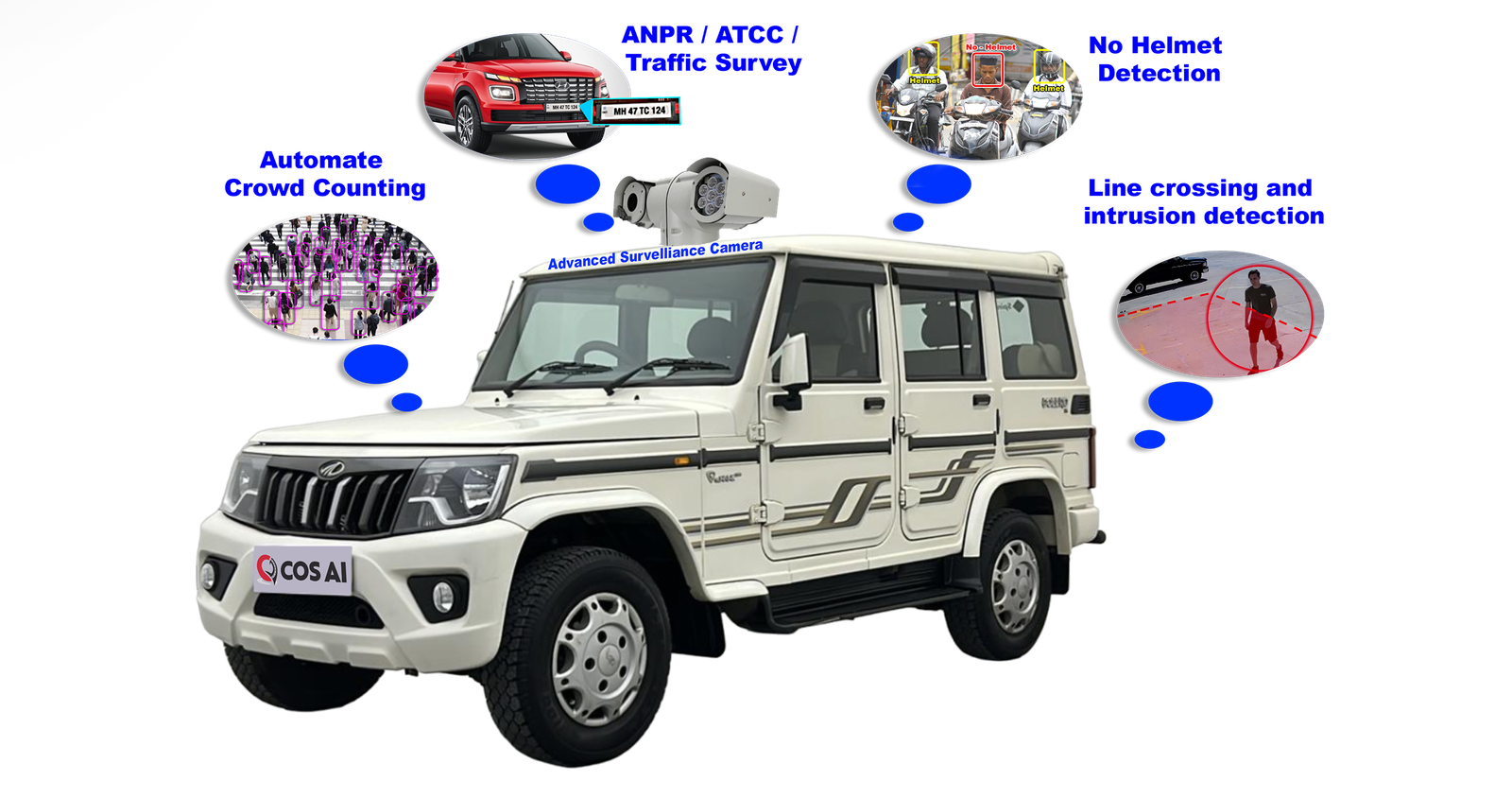 Terms & Conditions
 The client is responsible for providing the Bolero/Jeep vehicle
 All costs related to PTZ camera mounting/engineering works are to be borne by the client
 The Kit and PTZ Camera's power supply must be drawn from the Bolero/Jeep battery, including any necessary wiring, which is the client's responsibility.
 It is important not to park a stationary vehicle within the video coverage area; continuous traffic flow is preferred.
 Not recommended for use in areas with mixed traffic, such as road crossings, traffic signals, or leakage roads.
 If a customer requests usage on road crossings, service roads, leakage roads, etc., a separate product should be explored.